Track: Philonius Phunk – PhunkoLand | @PhiloniusPhunk
Like This Video
0
129
Track: Philonius Phunk – PhunkoLand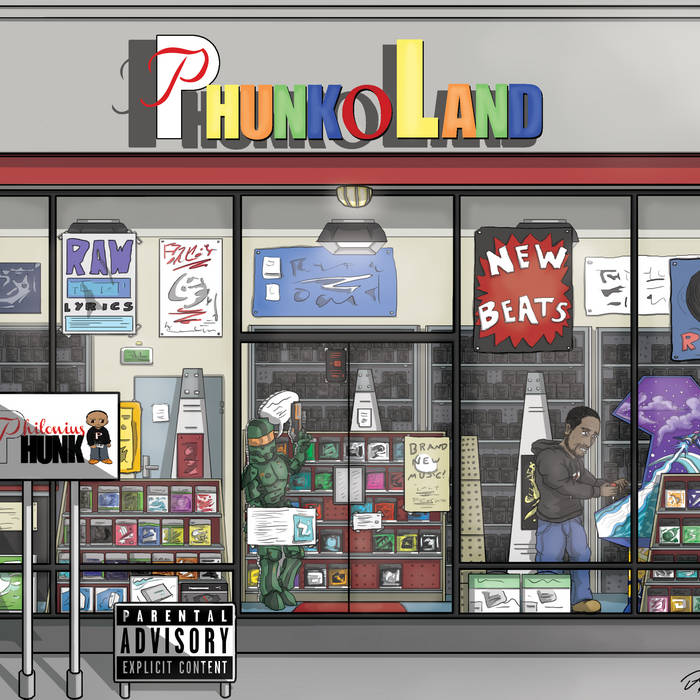 Philonius Phunk, the newest nerdcore producer and artist, drops a free album called PhunkoLand.  Playing off his name and the defunct video game store, this gamer-centric album features a large cast of upcoming nerdcore emcees like Tekforce, Twill Distilled, The Last WordBenders, backed by video game hip-hop remixes produced by Philonius Phunk himself.  PhunkoLand takes a trip from old school boom-bap tracks like "Itasha Cadillac" featuring Ish1da, to new school trap hits like "Mod Massacre" and "Welcome to PhunkoLand" with FrivilousShara.  If you want beat knocking jams with nostalgic gaming themes, PhunkoLand is your one stop shop!
Click The link below To Hear:
https://philoniusphunk.bandcamp.com/album/phunkoland
Category Tags
0
63
0
New Video: J Oats – Son Of Simon (Loyalty) With his first release of 2017, J-Oats warns everyone that the worst thing you can do is ignore the signs that have been there all along. Loyalty is to be treasured
0
97
0
New Album: Big Mic – Optimus Rhyme Fresh off a national tour to the east coast covering 6 states, Big Mic releases his EP Optimus Rhyme. Composed of lyrical wordplay, mind opening story telling skills & groovy soundscapes, Big Mic
0
139
0
New Music: Bigg Z – Diamonds Bigg Z drops another street banger called "Diamonds." This record right here is something special for everyone. I mean the kid really put his foot all the way in this joint. This is going
No Comments
No Comments Yet!
But You can be first one to write one