Track: Philonius Phunk – PhunkoLand | @PhiloniusPhunk
Like This Video
0
89
Track: Philonius Phunk – PhunkoLand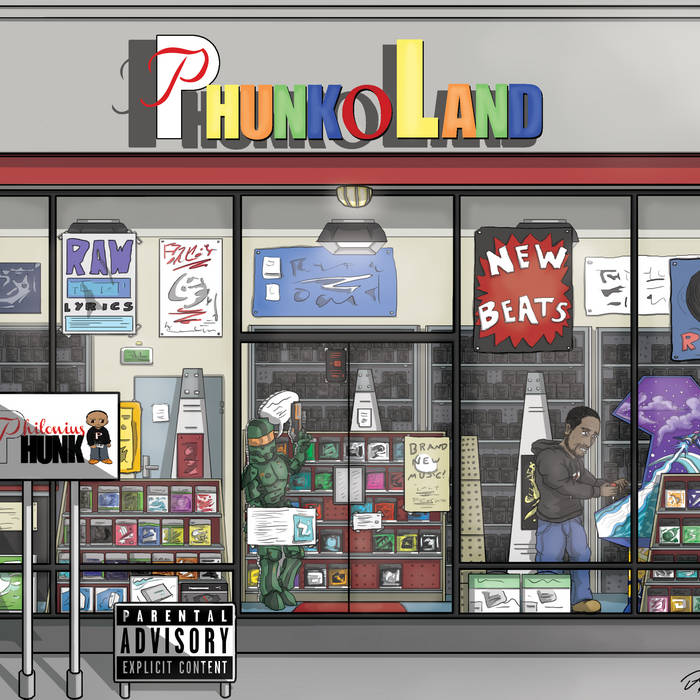 Philonius Phunk, the newest nerdcore producer and artist, drops a free album called PhunkoLand.  Playing off his name and the defunct video game store, this gamer-centric album features a large cast of upcoming nerdcore emcees like Tekforce, Twill Distilled, The Last WordBenders, backed by video game hip-hop remixes produced by Philonius Phunk himself.  PhunkoLand takes a trip from old school boom-bap tracks like "Itasha Cadillac" featuring Ish1da, to new school trap hits like "Mod Massacre" and "Welcome to PhunkoLand" with FrivilousShara.  If you want beat knocking jams with nostalgic gaming themes, PhunkoLand is your one stop shop!
Click The link below To Hear:
https://philoniusphunk.bandcamp.com/album/phunkoland
Category Tags
0
101
0
New Music: New Money Twinz – Get It Don't mistake frankness and honesty for lack of consideration. These two crooners have been one of the hardest working bands of brothers since the turn of the century, when they founded their
0
143
0
The Hip Hop House May Have Saved Arizona Hip Hop Once Again When you think about Arizona's hip hop scene, you don't typically think about a deep-rooted hip hop culture. In a land of trap artists and industry copy-cats, there
0
68
0
Track: Young Lyxx And Dandee – International FROM BKK TO DAYGO TO ATL AND BACK……WE INTERNATIONAL! Young Lyxx, just collaborated with Dandee Bangkok City's finest Thai MC and Frontman of the buzzin Hip Hop Record Label Thug Mansion Records on a track
No Comments
No Comments Yet!
But You can be first one to write one