Track: Philonius Phunk – PhunkoLand | @PhiloniusPhunk
Like This Video
0
106
Track: Philonius Phunk – PhunkoLand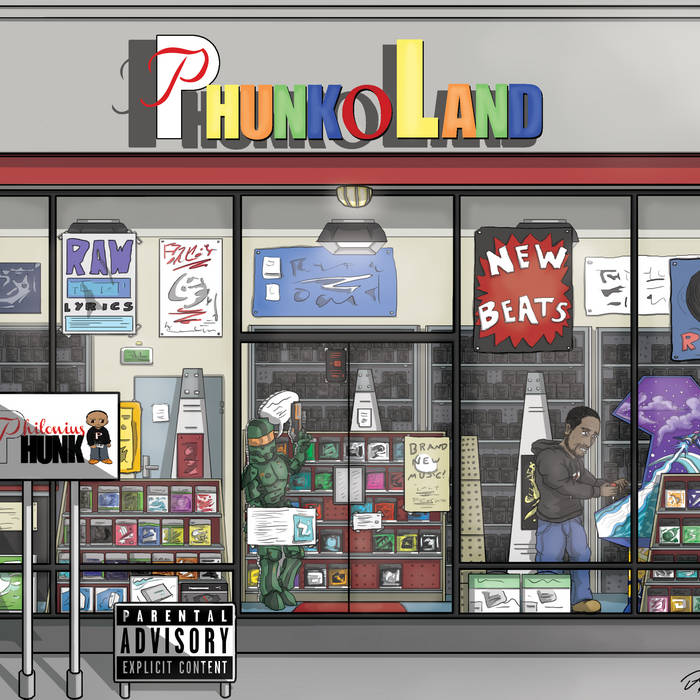 Philonius Phunk, the newest nerdcore producer and artist, drops a free album called PhunkoLand.  Playing off his name and the defunct video game store, this gamer-centric album features a large cast of upcoming nerdcore emcees like Tekforce, Twill Distilled, The Last WordBenders, backed by video game hip-hop remixes produced by Philonius Phunk himself.  PhunkoLand takes a trip from old school boom-bap tracks like "Itasha Cadillac" featuring Ish1da, to new school trap hits like "Mod Massacre" and "Welcome to PhunkoLand" with FrivilousShara.  If you want beat knocking jams with nostalgic gaming themes, PhunkoLand is your one stop shop!
Click The link below To Hear:
https://philoniusphunk.bandcamp.com/album/phunkoland
Category Tags
0
63
0
Drewstar Productions Presents DMV All Stars Mixtape DrewStar presents their latest mixtape entitled DMV AllStars with DMV hottest Rap talent of 2016 to create a powerful project for the community to enjoy once a year featuring top artist such as
0
129
0
Video: KING of 334 MO.B.B – Water Bed King is going strong this year, fresh off his single with Waka Flocka "Watch Me Turn Up", he's back with his second single "Water Bed" produced by Ric and Thadeus which has
0
86
0
Track: Bill C Da Don – Mr. Rogers Mr. Rogers, the debut single from Bill C Da Don's upcoming mix tape Bigger Than Life, is an explosive record! Produced by Grammy nominated, Platinum producer Syk Sense, Mr. Rogers contains all the feel good
No Comments
No Comments Yet!
But You can be first one to write one